bio
Christa Bowden was born in Atlanta, Georgia in 1975. She earned her
MFA
in photography from the University of Georgia and a BA in photography and film from Tulane University. She is a Professor of Art at Washington & Lee University, where she started the program in photography in 2006. She has been the recipient of a Virginia Museum of Fine Arts Fellowship, a Virginia Center for the Creative Arts Fellow, and a nominee for the Santa Fe Prize for Photography. Her work has been exhibited throughout the United States in both solo and group shows, including at the
Virginia Museum of Fine Arts
(Richmond), the
Ogden Museum of Southern Art
t (New Orleans), the
Center for Photography at Woodstock
(Woodstock, New York), and the
Peninsula Museum of Art
(Belmont, CA), among others. Her work has been included in numerous photography blogs and artist indices, including
Lenscratch
,
Plates to Pixels
,
Light Leaked
,
Don't Take Pictures
, and
Art Photo Index
, and highlighted as an Editor's Pick by
LensCulture Contemporary Photography
. Her work also appears in the recently published
Rich Community: An Anthology of Appalachian Photographers
, as well as 
Exploring Color Photography
by Robert Hirsch. She lives in Lexington, Virginia.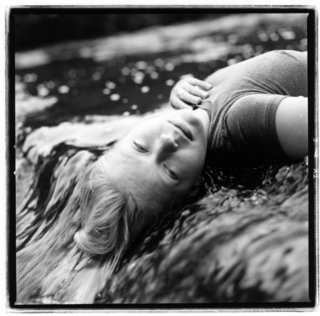 artist statement
Growing up in the American south, I have always felt a deep connection to home, place, nature, and the way that these things intertwine like overgrown muscadine vines becoming part of an aged tree. I spent most of my time outdoors as a child, and I have always felt the most at peace in nature. When I was a baby, my parents realized that when I cried, they only had to take me outside and I would stop crying. The connection between place and family are inextricably bound together in my work. When I am walking in the woods seeking my subjects, I can't help but think of my grandmother collecting native plant seeds and specimens for her garden, or my mother identifying which plants are edible and which must not be touched. It is these things that I have in mind as a gather my subjects, often to be taken from their existing place, isolated, and photographed with my flatbed scanner. By this method, I am able to visually evaluate these subjects and how they serve as metaphors and connecting my past to present, place to people.